Transportation Equipment & Systems
Commercial ships, trains, and buses share one common trait: the goods and people they transport run on tight schedules and need to arrive on time, day in and day out.
Equipment reliability is a prime concern in the transportation industry; even short outages can be costly in terms of schedule disruptions, lost revenue, and irate customers. While preventive maintenance plays an important role in keeping everything running reliably, many problems in the complex electronic, mechanical, and fluidic systems used in these vehicles still go undetected. Gauges, sensors, and warning indicators can only go so far. What's needed is a real-time monitoring and diagnostic system that detects problems before they happen and helps ordinary equipment operators quickly isolate and fix problems. Also needed is the ability to perform diagnostics remotely, so that companies don't have to staff every location with skilled mechanics and expert technicians.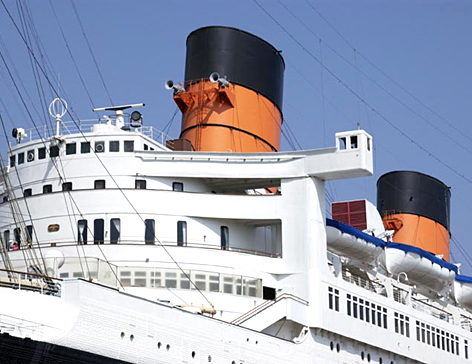 Enter TEAMS, QSI's advanced system health maintenance and diagnostic software. Proven for twenty years in the aerospace and defense industries, TEAMS is designed to monitor, diagnose, and manage the health of complex machinery and equipment in the field. Using TEAMS, equipment operators can run guided diagnostics themselves to identify failed components or assemblies. The service intelligence built into the software can also make field service personnel more productive; it performs an initial diagnosis based on system data and human observations, then dynamically sequences the "next best test" to rapidly isolate problems. A TEAMS system can be installed and deployed quickly, typically in a period of man-weeks or months, using practical knowledge already available in most organizations. To provide further assistance to service agents, the software also supports supplemental materials such as electronic manuals, diagrams, and videos.
TEAMS capabilities include:
Well-suited to all types of transportation: cargo and container ships, ocean liners, tankers, trains, subways, light rail, buses, trucks, boats
Turns every service agent into an expert technician
Designed to manage complex devices and integrated systems; exception performance for problems with many causes and symptoms
Ideal for all shipboard and onboard systems, including electronic, mechanical, HVAC, communications, lighting, power, engines, security, and more
Runs on a wide range of platforms, including laptops, mobile devices, embedded devices, and remotely
Proactive monitoring, detects problems before they reach a critical stage
Remote diagnostics, tele-diagnostics, and telemaintenance reduces the need for skilled technicians to be onboard or to travel
Initiates the troubleshooting process much earlier, eliminates the need for personnel to retrace previous steps
Diagnostic accuracy is 75 – 85% on day one, accuracy improves with use over time
Diagnostics do not rely on equipment history; simpler to implement vs. conventional case-based, knowledge-based, and artificial intelligence solutions