Two decades of real-world experience and patented model-based prognostics have brought QSI to the forefront of health management solutions for the aerospace industry.
Servicing the needs of NASA and prominent aerospace manufacturers like Pratt & Whitney, Sikorsky, and Boeing, QSI created TEAMS, a Testability, Engineering, and Maintenance System designed to manage, monitor, and troubleshoot complex aerospace equipment. Using TEAMS, aircraft manufacturers, dealers, and aftermarket service specialists can simplify aircraft repair and maintenance and turn junior level techs into expert technicians. Overall, QSI finds that TEAMS can reduce costs by 30 to 50 per cent for service related problems.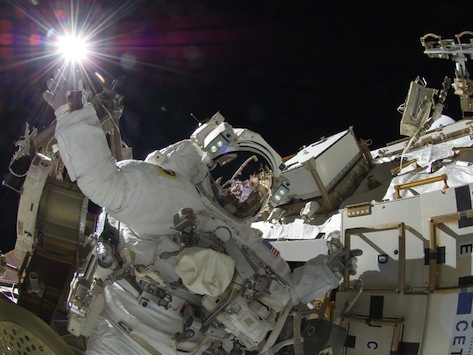 The TEAMS system is based on a simple "failure space" equipment model and incorporates engineering data, field maintenance information, and expert knowledge to build a complete graphical model of the system. In the hands of a service agent or technician, the system delivers step-by-step guided troubleshooting instructions that pinpoint the source of a problem in the shortest amount of steps. Customers can add their own maintenance information to the system, including Electronic Technical Manuals (IETMs), diagrams, and even video procedures. For maximum versatility, the TEAMS software runs on a variety of devices, including laptops, iPads, iPhones, and Android-powered tablets and smartphones.
TEAMS offers numerous important benefits to aerospace customers, including:
Reduced training and travel costs and higher employee productivity
Ultra-fast service outage recovery and higher machine availability
Reduced spares consumption and fewer false pulls
Proactive monitoring and diagnostics, earlier problem detection
Remote monitoring and testing, reducing the number of highly trained field maintenance engineers
Diagnose Before Dispatch – improve first contact resolutions and fix rates
Embedded real-time diagnostics for on-board system health monitoring
Continual knowledge refinement – field results are fed back into the software model to optimize performance
Unlike competing knowledge or cased-based solutions that rely on complex state diagrams, an intimate knowledge of system behavior, and detailed system histories, QSI follows a qualitative system modeling approach. The steps needed to build the diagnostic model are practical and intuitive: creating a hierarchical block diagram, capturing failure modes and results, and adding testing information. From these inputs, the modeling tool generates the diagnostic and testability characteristics of the system. A typical TEAMS model can be created and tested in man-weeks or months, not man-years. The software is also compatible with other related procedures, including FMEA (Failure Mode Effects Analysis), testability engineering, R&M (Reliability and Maintenance) engineering, and safety engineering.